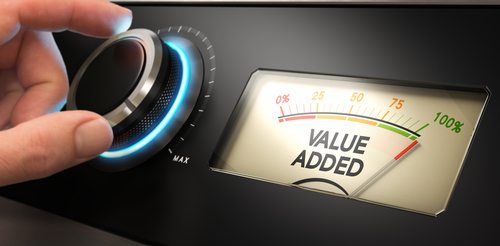 Roller shutters are a must for modern businesses concerned with the security and integrity of their product. Roller shutters not only improve security, efficiency, and save on labour, but they also promote a more 'professional' look, and give peace of mind to clients looking for a firm that cares about security and timeliness in the provision of goods and services.
The team at Thompson's Roller Shutters are enthusiasts and experts in roller shutter solutions. Here are some of the ways you can add value to your business through the employment of roller shutter technology.
Increased Security
For heavy industries, steel roller shutters provide a robust defence against attempted burglary and vandalism. Due to their size, weight, strength and sturdy operation, they are very difficult to penetrate compared to your standard shopfront door. This is especially important for the prevention of attempted burglary, as many heavy industries move products that are extremely valuable, but are often stored at remote sites away from the public eye.
For smaller commercial enterprises, aluminium roller doors provide a high degree of security while being lighter and easier to operate. Furthermore, aluminium roller doors can be made 'see-through' so that passersby can admire products at the same time as the door deters attempts at burglary.
Protection against the Elements
Roller shutters are a very effective means of protecting goods from the deleterious effects of excessive sunlight, which is especially important for goods that need to be stored long term. Furthermore, roller shutters provide a stable environment for goods that need a consistent temperature to prevent spoilage. They are also an effective means of reducing noise pollution, which can be a hazard for workers in heavy industrial areas.
In Australia particularly, oftentimes operations are exposed to risks from bushfires and storms. Thompson's Roller Shutters provide tailor-made solutions and specially reinforced doors to guard against the particular risks that are unique to your area of operation.
Integrated Operating Systems
Roller shutters can be combined with impressive operating systems to increase the speed and efficiency of workplaces. Push-button systems prevent any excessive strain from workers who may have to open and close shutters multiple times throughout the day.
Key secured roller doors can also improve security by restricting access to only those personnel who are authorised to operate them. Remote controls and timers can also be utilised to improve efficiency in a business and prevent unnecessary back and forth on the workplace floor – particularly crucial for businesses seeing high volumes of incoming and outgoing goods at regular intervals.
Improve Your Business with Roller Shutters
Whether it's regulating temperatures, improving security and efficiency, or streamlining operations for your workers, the benefits of roller shutters will add ample value to your business. Contact Thompson's today to find out the possibilities of our tailor-made solutions.